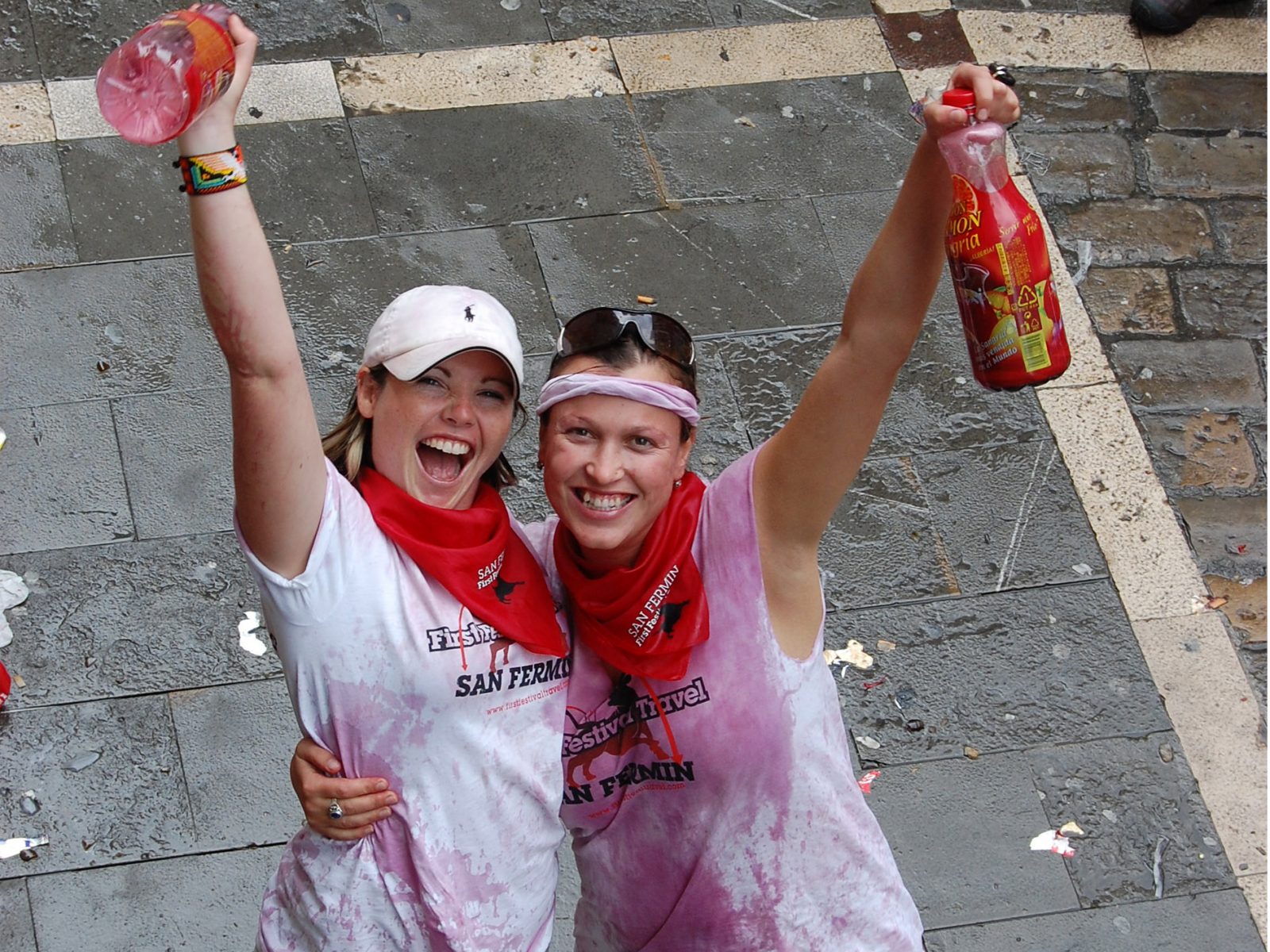 PAMPLONA TOURS
All-Inclusive From £54 Per Night
Pamplona is one of the greatest festivals on earth and is a once in a lifetime experience not to be missed! Includes;

Tent,Sleeping Bag & Amenities
Breakfast & Dinner
Experienced Tour Guides

What Our Customers Are Saying

That was soooooo damn great ! The whole experience allows you to feel like super comfortable : there are drinks flowing, great camping with everything included so i didnt need to bring anything with me and it was a blast!
Don't do Oktoberfest with anyone else!
Patrick Jung
Oktoberfest Munich
Was the best Ibiza party I've been to in such a long time! Defo recommend it.
Jacinta Rush
Ibiza Spring Break

Amazing party. Would definitely recommend it! Unlimited drinks with the price and such a great time.
Mike Myers
La Tomatina
Staff Travel Picks
Last Minute Springfest Packages

Known as Oktoberfest's little brother, Springfest in April is a must for everyone planning their festival plans and with packages from £120 for two nights why not try it. more…

San Fermin Group Bookings

Pamplona 2018 looks like being the biggest ever so if you are planning a group of 10 or more people get in contact to secure your spot together. more…
Glamping Upgrades

Our Glamping upgrade options are available for all the big festivals. Ask us now for details as they are selling fast. more…